Stay Heathly!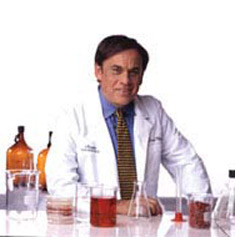 BY EARL MINDELL, R. Ph., Ph.D.
"The People's Pharmacist"
A study from the University of Alabama looked into the possible beneficial effects of Canthaxanthin as found in nature.
Diets of animals with chemically-induced mammary cancers were supplemented with Canthaxanthin. Animals supplemented with Canthaxanthin for three weeks prior to exposure to a cancer causing substance showed a 65% lower rate of mammary cancers than did animals not supplemented with Canthaxanthin. Supplementing the diet after exposure to chemical carcinogens had no protective effect against breast cancer.
Canthaxanthin, a compound similar to beta carotene is found in fruits and vegetables. Canthaxanthin has no known toxic effects and provides a protective effect despite its lack of Vitamin A activity. (Article in "Lets Live" magazine, March 1992.)